Article originally posted on www.erieinsurance.com

(opens in new tab)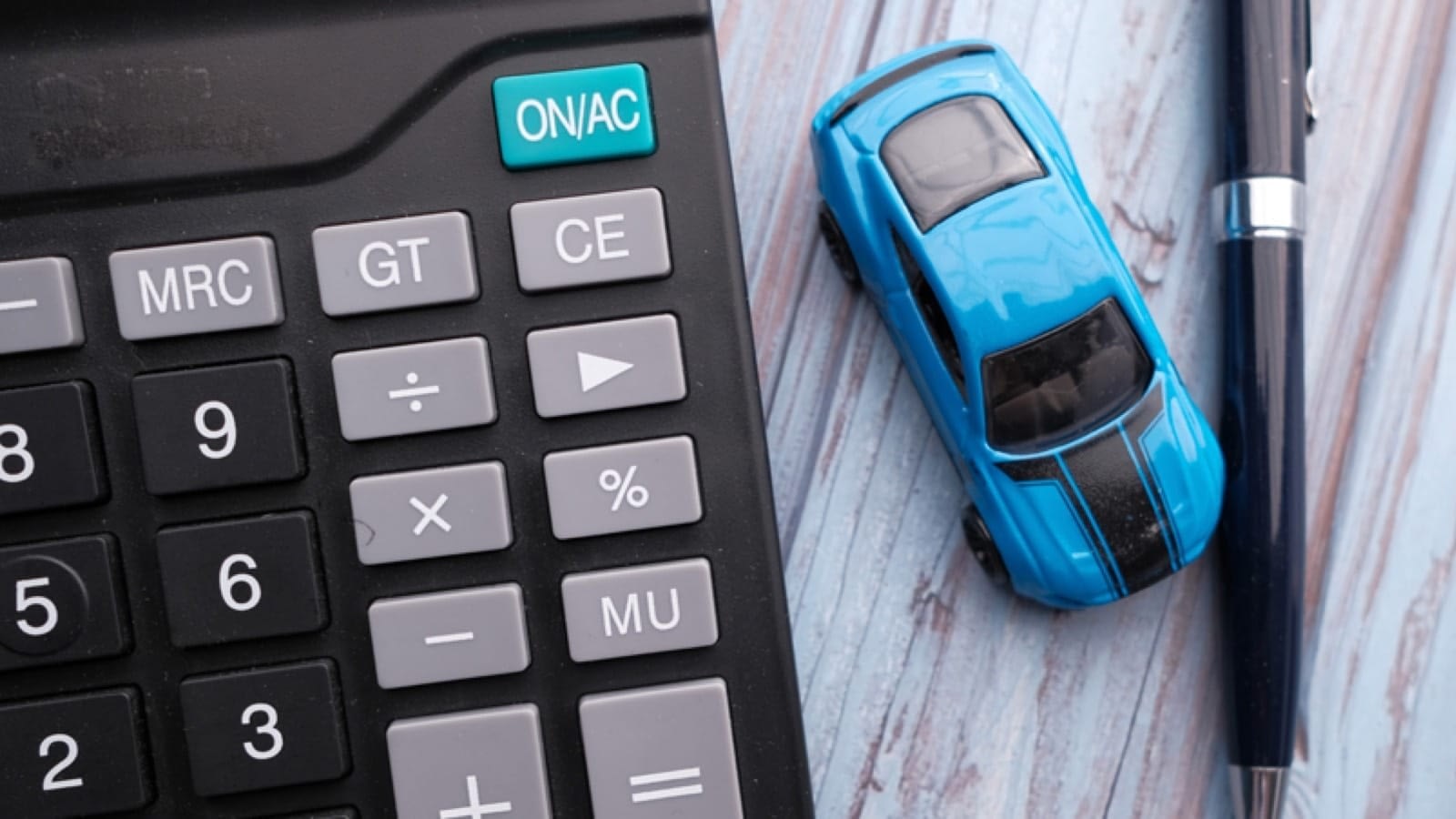 Whether shopping for electronics, furniture or a new car, we all love getting the most bang for our buck. The same is true for cheap car insurance.
Insurance companies know drivers are looking for bargains. That's why many insurers advertise low monthly rates to convince customers they're getting a great deal.
But in the event of an accident, that super-cheap auto insurance might leave you stuck paying out-of-pocket for car repairs or medical bills. Suddenly, that low rate isn't the bargain you thought it was.
Let's look at where cheap auto policies often fall short – and get tips on how to save on your premium with ERIE without compromising your coverage.
What Are The Downsides of a Cheap Auto Insurance Rate?
Deciding how much insurance you need is all about your budget and your comfort level with risk. That's why it helps to work with a local insurance agent to help you understand what amount of coverage makes sense for your lifestyle and financial situation.
When it comes to auto insurance, exceptionally low rates should remind us of this simple truth: Sometimes, you get what you pay for.
Here's what you might be missing out on when you purchase minimal coverage:
You could pay more out of pocket later: When you're found at-fault for an accident, you're on the hook to pay for anything your insurance policy doesn't cover. The cost of repairs, medical bills or legal fees from a multi-car pileup can get expensive… fast. Even something simple like a fender bender can cost thousands of dollars in parts alone.
You take on more risk: If you run out of cash to pay what you're responsible for, that could put your savings, investments or assets like your home or car at risk.
You get fewer perks: You typically pay a little extra in premium for features like rental car expense coverage, emergency roadside service coverage or a diminishing deductible. But you'll be happy to have those little extras there when you need them.
It's less personalized: A good insurance agent can help tailor your policy with endorsements and other optional add-ons to be just the right fit for your life. For example, customized coverage can come in handy when you drive occasionally for Uber or Lyft.
Is Erie Insurance Affordable?
Life is all about balance. When you're with ERIE, you get your very own local insurance agent who can help you find that sweet spot between being kind to your budget and getting the protection you need.
Oh, and discounts? We've got 'em. Here are some common auto insurance discounts and ways to save with ERIE:
Multi-policy discount: If you have multiple policies with ERIE (such as homeowners insurance or life insurance), you may be eligible for multi-policy discounts that can save you 16% to 25% depending on the state(1).
Multi-car discount: If we insure two or more of your cars, you could qualify for a discount. (All the vehicles in your household must be owned and used by the driver we insure.)
Safety savings: You can save on your insurance coverage if your car is equipped with safety equipment like factory-installed air bags, passive restraint(2), anti-theft devices(3), and anti-lock brakes.
Young drivers: Unmarried drivers under 21 who reside with their parents may be eligible for additional savings on their car insurance3.
College student discount: Let us know if you have a student who doesn't have access to a car while at school and you could get a discount for the time they aren't driving.
Vehicle storage: Why pay for extra coverage on a car that's not moving any time soon? If you're storing a vehicle for at least 90 consecutive days, take advantage of our reduced usage discount available in most states.
First accident forgiveness: Everybody makes mistakes. That's why ERIE offers accident forgiveness. If you've been a customer for three or more years, we'll waive the surcharge the first time you're at fault in an accident. (Good news: There's no waiting period in North Carolina or with the ERIE Rate Protect policy in New York.)
ERIE Rate Lock®: Nobody likes surprises on their bill. With the ERIE Rate Lock® feature(4), freeze your auto premium year after year, even if you file a claim. Your rates only change if you add or remove a vehicle or driver, change an address or change the policy. (New York customers: Ask about ERIE Rate ProtectSM.)
Diminishing deductible: A clean driving record can go a long way. With ERIE's diminishing deductible option(5), available with ERIE Auto Plus® coverage, each year you don't file a claim, your deductible will be reduced by $100 (up to a maximum of $500). Eligibility varies by state, so check with your agent to make sure you qualify.
What Is (And Isn't) Covered By State Minimum Limits?
Each state has its own laws that govern the minimum car insurance coverage you need to be able to legally drive there. For a list of minimum insurance requirements by category and state, see this chart from the Insurance Information Institute.
Some states might require certain coverages such as personal injury protection (PIP), medical payments coverage or uninsured/underinsured motorist coverage. Liability coverage is required in just about every state, although the amount required varies.
Keep in mind that your liability kicks in only after a covered loss, up to the stated limits of coverage you've purchased on your policy. Generally speaking, here's what to expect:
What can liability cover? Let's say you rear-end a car at a traffic light or lose control of your vehicle on an icy road. Liability coverage can cover the costs of damage you caused to other vehicles and property, as well as the medical costs of other people involved in the accident. It can also kick in to cover lost wages, pain and suffering, funeral expenses, and potentially your legal bills, should the other driver or their insurance company end up suing you.
What isn't covered by liability? For starters, liability coverage won't pay to fix damage to your own vehicle. (That's where collision and comprehensive can help.) If you're driving with only your state's minimum liability limits, you could also leave yourself financially vulnerable if you're the victim of a hit-and-run (where uninsured motorist coverage could come into play) or total your new car before you've paid off your car loan (where ERIE's New Auto Security coverage endorsement(6) may have helped).
Want more on auto insurance basics? Learn more about the six most common auto coverages found in a typical insurance policy, or four common auto insurance endorsements to personalize your policy with extra protection.
See If ERIE Can Offer You a Cheaper Quote
At ERIE, we're eager to provide an insurance experience that's personal, fair and affordable.
Learn more about auto insurance or get a free online auto quote and get connected with your local ERIE agent in your area.
(1)All discounts are subject to eligibility criteria and applicable rates and rules at the time of purchase. Actual savings vary. Life multi-policy discount is not available in conjunction with auto policies already taking advantage of ERIE Rate Lock®. Erie Family Life insurance products are not available in New York. For additional information, contact your local ERIE agent.
(2)Not available in Kentucky
(3)Not available in North Carolina
(4)Rates subject to change if you add or remove a vehicle, add or remove a driver, or change your address or the place you usually park your car. ERIE Rate Lock® does not guarantee continued insurance coverage. Not available in all states. Limited to three years in Virginia. Insured must meet applicable underwriting guidelines. Premium may change if you make a policy change.
(5)Diminishing deductible is up to a maximum reduction of $500. In New York, the comprehensive deductible cannot be reduced to less than $50 and collision deductible cannot be reduced to less than $100.
(6)Vehicle is considered new when less than two years old and you are the original owner. The endorsement is sold on a per-vehicle basis, not per policy, and contains the specific details of the coverages, terms, conditions and exclusions. Coverage is not available in all states. Eligible vehicles must carry both comprehensive and collision coverage and replacement must be made with a comparable model. New vehicle replacement and better vehicle replacement do not apply to leased vehicles. Only repair coverage and auto lease/loan component apply to a leased vehicle. Coverage does not include items such as overdue payments and carry-over balances from previous leases/loans, etc. When payment is made under new vehicle replacement or better vehicle replacement, auto lease/ loan coverage will not apply. Not available in NY or NC.

A better insurance experience starts with ERIE.
Haven't heard of us? Erie Insurance started with humble beginnings in 1925 with a mission to emphasize customer service above all else. Though we've grown to reach the Fortune 500 list, we still haven't lost the human touch.
Contact Sharp Insurance Agency today to experience the ERIE difference for yourself.
Filed Under: Car Sense