Article originally posted on www.insuranceneighbor.com

(opens in new tab)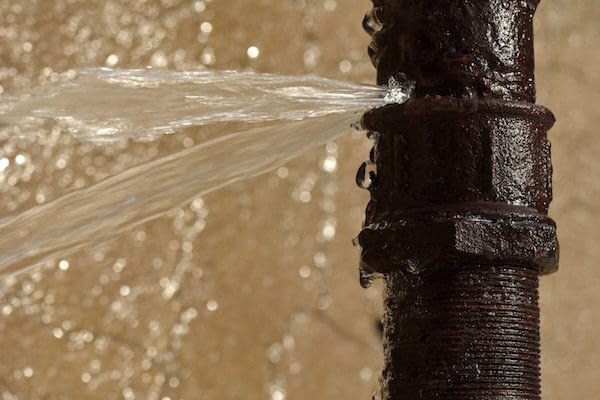 Damage to a home can be costly and time-consuming to repair, but the dangers associated with water damage extend beyond the immediately obvious. Even surfaces that do not feel wet to the touch may conceal serious damage to internal structures, which in turn can lead to even greater repair costs down the line. If the damage isn't covered by your homeowners insurance, then expect the repair bills to quickly stack up.
Water Damage Vs. Flood Damage
Many homeowners aren't aware that the terms "water damage" and "flood damage" refer to two very different issues in home insurance policies. You may be shocked to discover that you have coverage for just one of the issues but not the other.
Damage caused by flooding occurs when water outside of the home rises and then enters the home, and is usually the result a natural event. Heavy rains, mudslides, and overflowing rivers are all examples of situations that trigger flooding. Coverage for flooding is rarely included in a typical homeowners insurance policy, so you may want to consider additional coverage, particularly if you live in an area that is known to be prone to flooding.
On the other hand, water damage is not caused by rising external waters. It could be caused by a leaky roof, a malfunctioning appliance, or plumbing issues. It can occur as one destructive event, such as a burst pipe, but can also occur slowly over the course of weeks or even years. Slow leaks or poor insulation can help moisture slowly build up and lead to structural damage and dangerous mold.
What to Do in the Aftermath of Water Damage
If your home is affected by flooding or any type of water damage, the repair process can be extensive. Beyond dealing with the immediate crisis – getting rid of the water, repairing a broken pipe or appliance, etc. – it is also possible that other, less visible damage has also impacted your home.
Depending on the source of the water, your home could be contaminated with harmful microbes or chemicals with dangerous consequences even after the water is gone. Water left standing can seep through drywall, tile flooring, and laminate surfaces such as hardwood, collecting behind what appears to be a solid surface. Over time, the trapped moisture provides a breeding ground for dangerous pathogens and molds that cause respiratory ailments while also undermining the structural integrity of the home.
Any time extensive water damage or flooding has occurred, it is important to seek the services of a professional for the cleanup process and to assess for other potential health hazards or structural damage. Dealing with any problems immediately can protect both your health and your wallet, and the right insurance coverage can help you avoid the risks associated with both flooding and water damage.
Are You Covered Under Your Home Insurance Policy?
We strive to provide our clients with high quality insurance services that suit their needs and to keep homeowners informed about their insurance coverage and the different options now available. As with any insurance, the time to think about it is before you need it. Flooding and leakage can occur suddenly and the damage can be done in a matter of just minutes.
Our friendly local insurance agents can review your existing homeowners insurance policy to help you be sure that you have the correct coverage. We want to help you avoid being forced to pay thousands of dollars out-of-pocket to repair your home.
Contact us and speak with one of our local agents today. We are available to help our friends and neighbors in the area avoid the extreme financial liabilities that may arise from water damage.
Filed Under: Personal Insurance
|
Tagged With: Homeowners Insurance