Article originally posted on www.erieinsurance.com

(opens in new tab)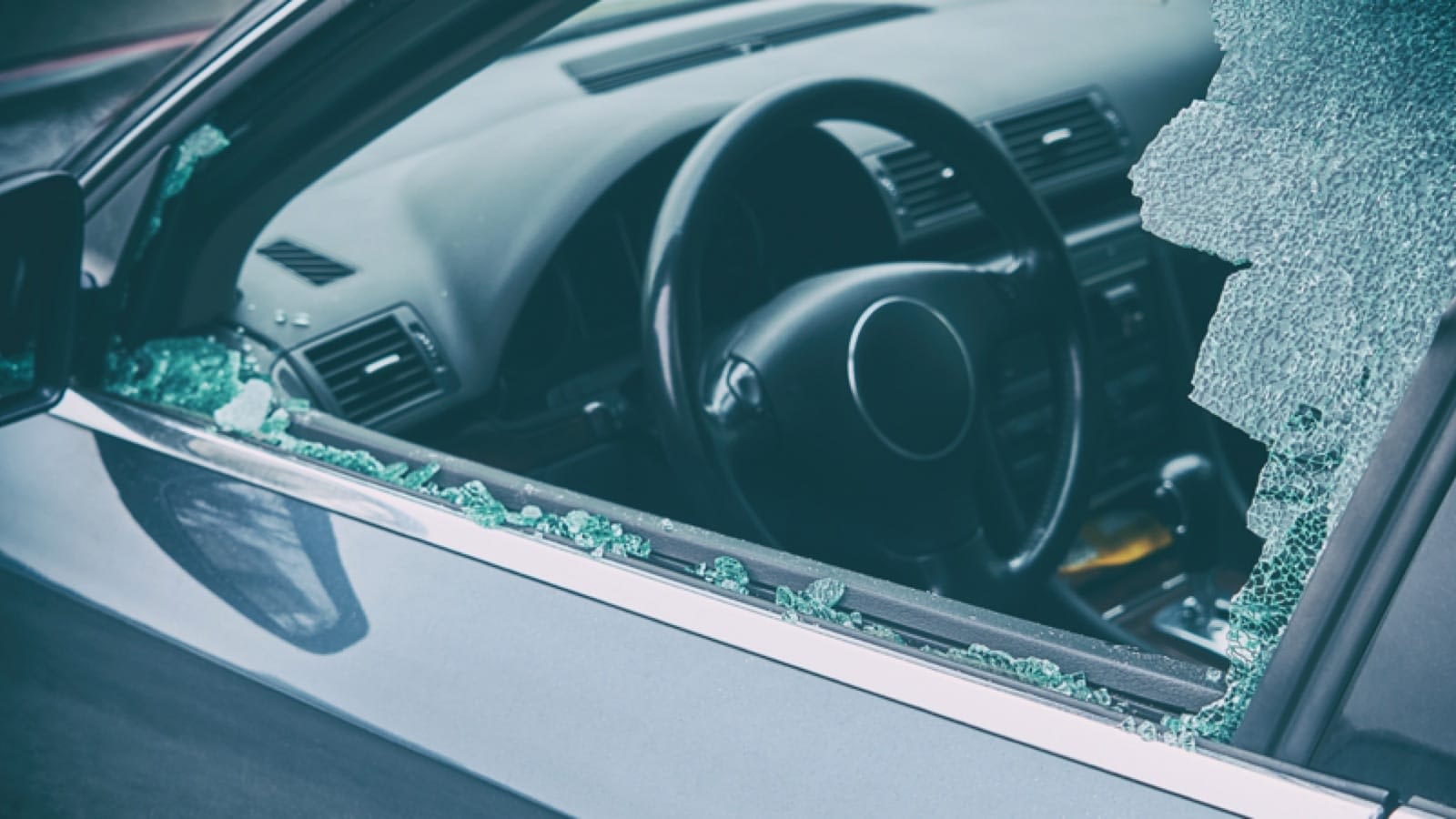 When most people think about auto insurance, they often consider how it protects their car in the event of an accident. But what if you discover that someone's destroyed your vehicle with their own two hands?
Unlike a car crash, vandalism is no accident — it's an intentional act. The goal could have been to steal something from your back seat. Or maybe it was just to wreak havoc. In either case, vandalism can quickly put your car out of commission.
Unfortunately, in most vandalism cases the culprit usually gets away. But that doesn't mean you're left helpless after someone defaces your car.
What does vandalism look like?
Like any other time your vehicle is damaged, assessing the situation is a good first step. A broken window doesn't necessarily mean that someone took a crowbar to the glass. You'll find there are subtle (and not-so-subtle) differences between collateral and criminal damage.
If you're unsure what caused the wreckage, here are some tell-tale signs of vandalism:
Eggs thrown at the car
Keyed or scratched paint
Broken windows or mirrors
Spray paint
Busted headlights
Snapped antennas
Broken windows
Slashed tires
If you encounter any of these warning signs, you're likely a victim of vandalism.
How do you prevent vandalism?
Vandalism could be a random act of mischief. But it usually involves a bit of strategy on the criminal's part. As unpredictable as the crimes are, you can take steps to deter vandals or prevent them from doing further harm.
These methods have been proven to help prevent your car from being targeted:
Keep it in the garage. Park your car in a garage if possible. Most criminals target easily accessible cars, so an extra barrier between your vehicle will act as a deterrent. This advice applies at home and for public parking garages.
Park in the light. If your car is more visible, so is the person vandalizing it. If you can't park in a garage, try to leave your car in a well-lit, open area. If parking outside at home, you may want to consider adding a motion-sensor light near your driveway. The lights will put the criminal in plain sight and make them less inclined to stick around.
Install an alarm. Consider an alarm system to send the culprit running. They won't stay long once the horns start blaring. In fact, even the thought of an alarm going off may even be enough to scare someone away. Fake criminals out with a blinking light or security sticker if a new system isn't in your budget.
Rally the neighborhood. Ask your neighbors to help keep watch if you suspect criminal activity where you live. An extra set of eyes could lead to an eyewitness. And it's in their best interest, too, since their cars are also at risk.
Avoid dangerous areas. High-crime areas generally aren't a safe place to park overnight. Don't leave your car in an unfamiliar area if you can help it, especially if others have had their cars vandalized recently.
Does car insurance cover vandalism?
If you have the right auto insurance coverage, you'll usually be covered in the event of vandalism. Comprehensive coverage can pay for damages that occur outside of a car accident, such as vandalism, fire, or theft, minus your deductible. Your deductible is the amount of money you will have to pay toward fixing or repairing your car before your insurance kicks in.
This coverage, as well as collision coverage, may be required by your lender if you still owe money on your car. It's optional if you own your vehicle outright. But given the cost of repairing a vandalized vehicle, you may find it unwise to go without it. Your local ERIE agent can help you decide the amount of coverage that makes the most sense for you.
Repair costs will vary based on your car's make and model as well as the extent of the damage. Without the right protection, you'll pay for those repairs out of your pocket.
With ERIE, comprehensive coverage can help cover expenses to fix broken locks, windows and whatever else the culprit decided to smash. Check with your local agent to see if your policy covers vandalism and what else you can do to protect your investment.
What to do when your car is vandalized
Garage or no garage, vandals can always find ways to make a mess if they're persistent. When your car is covered in scratches and spray paint, there are steps you can take to help make the claims process as quick and easy as possible. Take these steps to make sure you're covered:
Document the scene. Record the damage with pictures, videos and notes. You may overlook important details in the heat of the moment, and they'll come in handy with the authorities and your insurance company.
Don't touch anything. Your car becomes evidence once it's been vandalized, so be sure to keep things as they are. If you try to fix the damage yourself, it could make matters worse and affect the police report.
File a police report. Filing a claim without a police report may look suspicious to an insurance company. Call the police to get a record of the crime. Remember to request a copy for yourself to use when filing your claim.
Call your agent. Contact your insurance company to file a claim and be sure to submit all available information. They may send a claims adjuster to assess the damage. In that case, stay in touch with your agent so you know what your next steps are.
Get it repaired. During the claims process, you'll need to transport your car to a safe place in the same condition you found it. If your car is unsafe to drive, have it towed to a body shop and leave any repairs to the professionals.
What if I need a rental car?
While your car's getting painted and repaired, you may need a clean set of wheels.
In most states, ERIE's comprehensive coverage automatically includes basic rental car coverage — meaning you're covered for a compact sedan rental car while your vehicle is in the shop.
This coverage varies by state, so ask your insurance agent about rental car coverage before you're in a situation where you need it. In most states, you're covered for a rental for up to 45 days. (Virginia and North Carolina work differently.) Learn more about auto insurance and car rentals.
Restore your safe haven
From your driver seat settings to the feel of the steering wheel, your car is your safe haven on the road. Vandalism may disturb that sense of security, but it doesn't have to keep you from getting back to your life.
Erie Insurance responds to crisis with care and quick service to get you where you want to be. We'll provide practical help, reliable solutions and service that exceeds your expectations.
Contact your local ERIE insurance agent to help restore what was lost — and get back to your life.

A better insurance experience starts with ERIE.
Haven't heard of us? Erie Insurance started with humble beginnings in 1925 with a mission to emphasize customer service above all else. Though we've grown to reach the Fortune 500 list, we still haven't lost the human touch.
Contact Sharp Insurance Agency today to experience the ERIE difference for yourself.
Filed Under: Car Sense